Here's what I made in my Reconstruction class: It was a 50s prom dress in *really* bad shape...it's now a halter top, skirt, and with the extra material; clutch, change purse, and cuffs.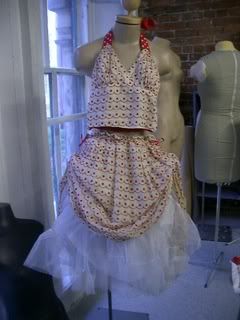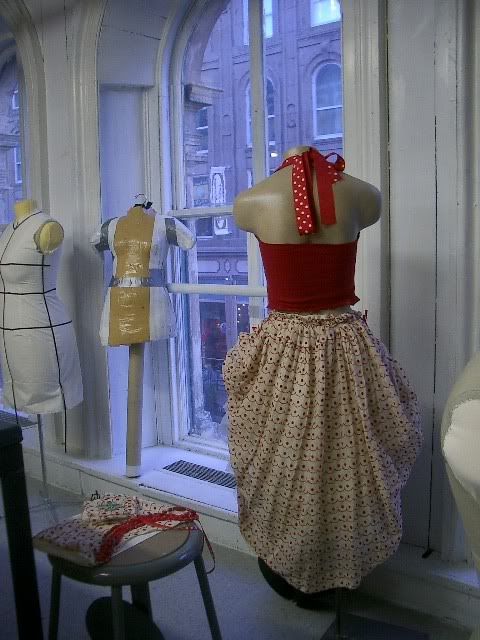 The front view looks a little funky cause the top isn't actually on the judy...she has big shoulders. Also the crinoline issue will be addressed :)
Tonight is my first weaving class which I'm really looking forward to.

Soundtrack: "And She Was", Talking Heads