It's official: Summer is here! It's blustery and I still need a cardi most days but look how lovely it was in the public gardens this morning: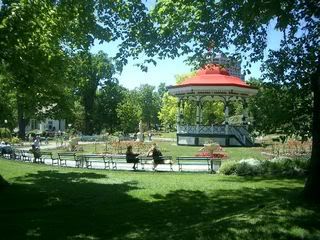 I took a stroll after my MD appointment b/c it was soooo sunny out.
On my walk I met a duck and visited the swans and was almost attacked by pigions (sorry, no photo of them)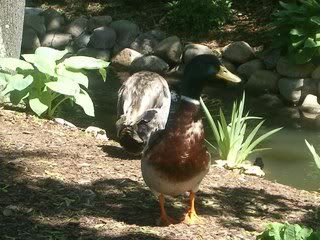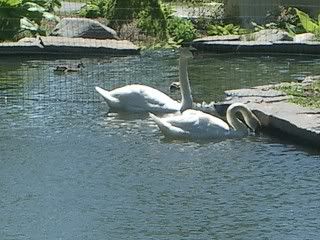 Then I saw some ducks sinking the Titanic. Look out!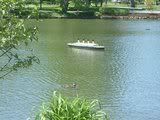 All in all an eventful day in the park. I took one of the swan feathers (from the ground; they bite!) and it is soooo soft, I want to knit swans. Then I had the brilliant idea to knit Bjork's swan dress. Someone on craftster made one so I think I could knit it...but never will. I'm 'that' knitter.

I'm going to take photos at Alteration class tonight...


ps I don't know why yesterday's photos are so tiny...sorry!
pps 'Yesterday's' post is actually from earlier today. I'm just messing with your heads. I like to think I'm controling knitblogland's notion of time.


Soundtrack"This Nearly was Mine" Lindsey Buckingham,

For Mum: click here