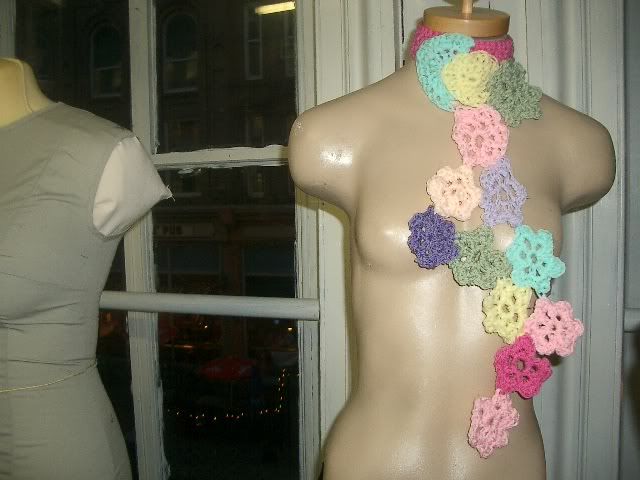 Recent FO. Please excuse naughty Judy's nipples.
Hope everyone had a great Canada Day (me, I stayed in bed) and that american knitters are having a good 4th.
news news news. I am done the main part of my possible submission top (which I know means nothing b/c I havn't been blogging about it, but please be happy for me anyway). It is stinking hot here in Halifax and it's about to get worse; I'm flying back to ontario on thursday. I HATE all this heat! I went out to pick up magazines yesterday. I was out 15min. max, and now I have heat stroke. I'm worried 'cause I'm supossed to go to the beach tomorrow to be an extra in a
Matt Mays
video. (too funny on it's own-I'm not even sure how I got on the list) I think I will die in the sun. Would it be
too
pretentious to take a 'brolly? I left my parasol in Kingston. I will be the extra in a burqa.
Which takes me not so smoothly back to the magazines....have you guys discovered 'Selvedge' yet????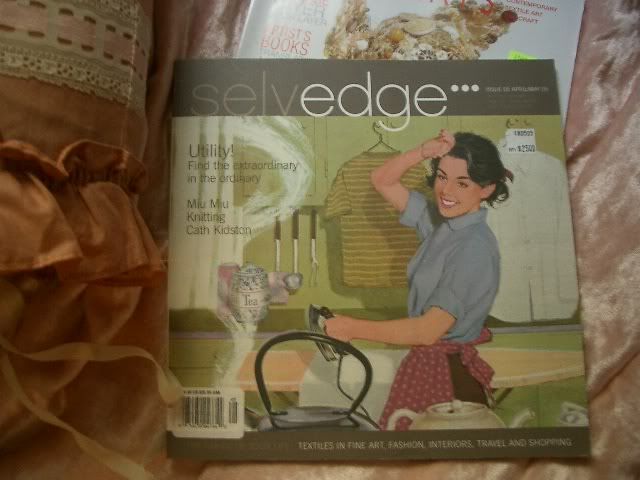 I mean have you got over the whopping $25 price tag and looked inside???? OMG! Seriously, it's worth it. Let me put it this way; the first ad was from Liberty's and the 2nd Rowan. Even the ads are beautiful and inspirational!!! We seem to be an issue behind here, so do try and find the spring issue if you can.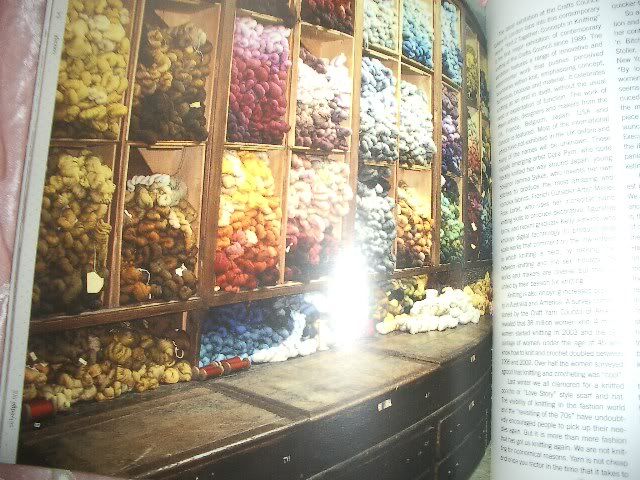 Is it wrong that this photo gave me an orgasm? So much yarn....must get to one of the NYC or London Knitting events someday. *sigh*
Soundtrack: "Stephanie", Buckingham Nicks

"What I got", Sublime
ps. did everyone think the Barrie Live8 was as weird as I did?