People have asked me how I start one of my colour studies: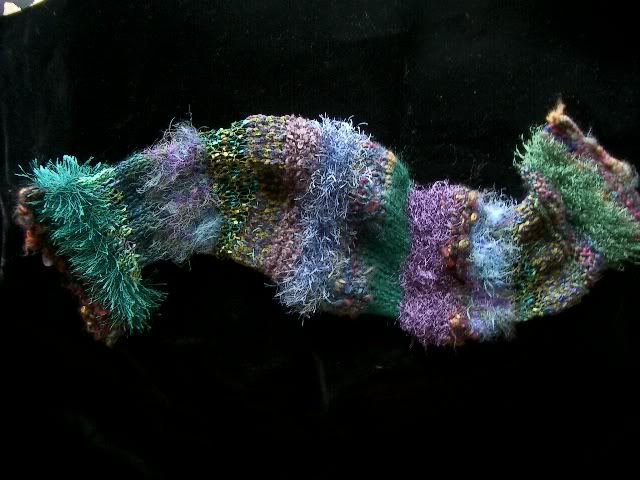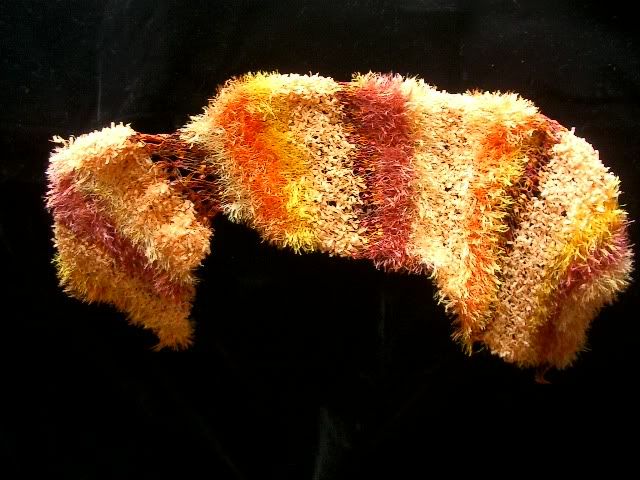 Here it is folks.

This is my next colour way. All browns and oranges with ribbon, ladder, eyelash, mohair and bouclé! My favorite is the combination of expensive alpaca and ladder type things (UL)and good old phentex (BL).
Also happy to find a use for Bernat's new Bling Bling. oops. who knew it would be so icky feeling. Bernat apparently; they're still not admitting to it's existance on their website! The colours are awesome though. Am feeling V.Ispired.