Bad blogger! Bad blogger! I feel really bad about my blogging lull but I hope the following will make up for it!

I noticed this idea on Crochet Pattern Central the other day and made my own version during my first Crochet Workshop (which went really well!) using my ubiquitous flower pattern. Bandless Ear Muffs! Genius! There's a loop at the back that fits snug around your ear. I'm in love.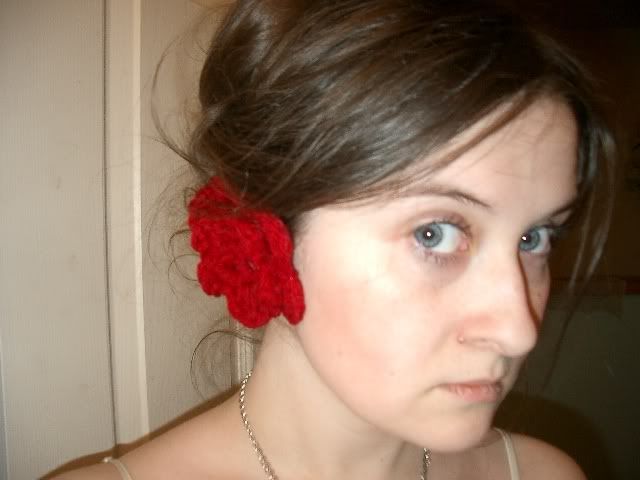 So I'm at SnB and get to laughing, ha ha, and get the best. idea. ever. I give you...Crocheted Elf Ears!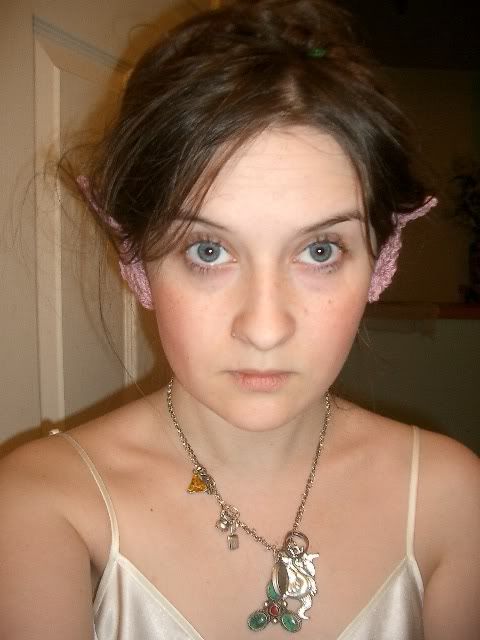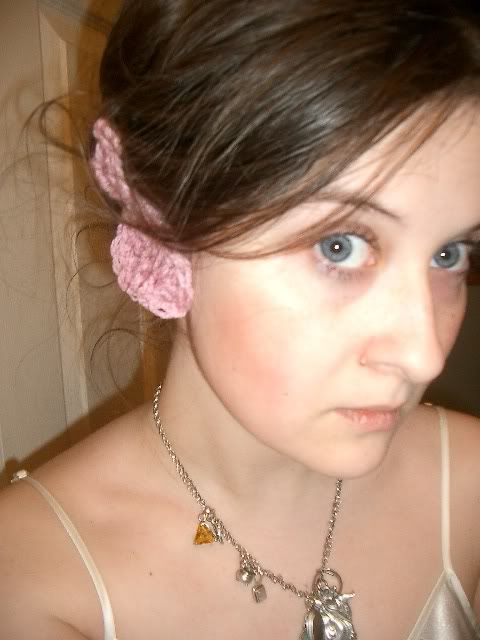 The pattern is still inchoate but at least I can cross off 'skin graft onto ears' from my xmas list (j/k!)

In the meantime, I think I've finished the raglan cardi. I know I should have a photo of the front, but I couldn't manage one on my own that was flattering enough to be posted.




Soundtrack: "One Way Ticket" The Darkness, "Do You Want To?" Franz Ferdinand