So official news: I'm going to be giving crochet workshops at the new Halifax knit cafe
'The Loop'.
OMG!!! I am so excited! If you're local be sure to stop by and see the shop. It's still being set up and product is still being unpacked but the space is amazing and there's lots to check out. (It may even feature the past Guinness World Record holder for 'World's longest knitted scarf'. I am of course all for anything Guinness. lol. I'll post a link to the store's website again, once it's up and running. Stay tuned!
In the mean time I have loads of WIPS.
This subfusc photo shows my attempt at the errata-filled Saxon Braid from "Knitting on the Edge". It should turn into the cuffs and collar for a jacket. The next photo is a neckwarmer in Noro based on an antique lace pattern (I used the same for some
gauntlets
a while ago.)
I'm also trying to finish up my version on R2's "Drawn on and Dinky", but it's not going too well. Any tips on machine sewing onto loose knitting????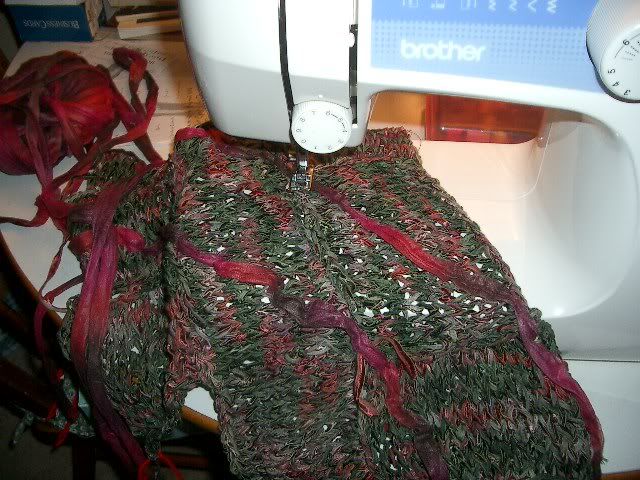 Thats it for now, I bought some beautiful Baby Alpaca from The Loop which is waiting to become a capelet.
Soundtrack: "Honey Hi", "Take the Skinheads Bowling", Camper Van Beethoven