So much to post!
I've been doing the swaps at
PurplePinkandOrange
and October's theme was 'snacks'. It didn't even occur to me to do halloween, but I got the most amazing treat bag from my swap pal and it arrived on the 31st to boot! Thank you! I got a package from Mum on the same day! Good snackn and good knittn. Note all the crazy japanese candy, and the cans of candycorn pop! Who knew?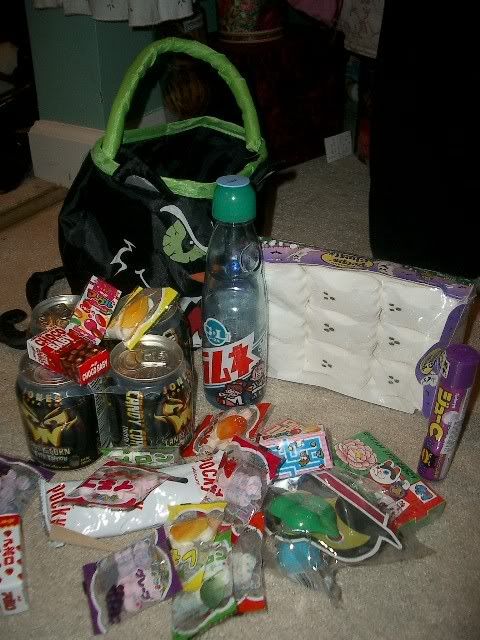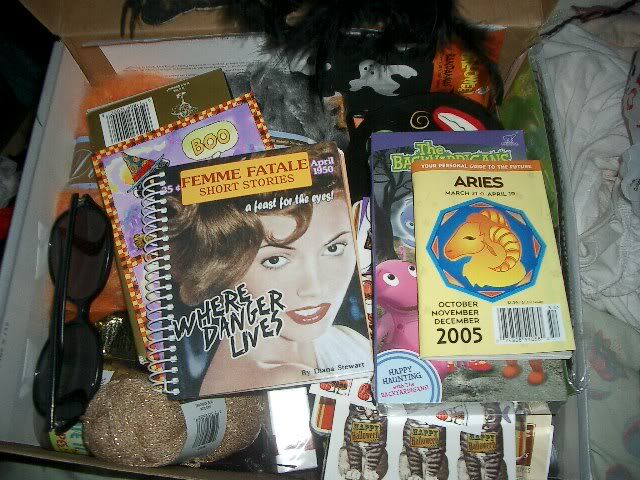 In between munching on things I can't pronounce, I've been crocheting cat ears:

Edit:I forgot that I was going to mention how amazing the Holiday VK is! I almost wet myself! K, end of edit....

We had a lovely time at S&B tonite with 2 new ladies! I hope they keep coming. I showed off my 'sweatshop'ish speed at crocheting and decided to post it so that you can all enjoy (and/or be freaked out; even I didn't know I'm that fast). Take that Lily Chin! Here's a movie in two parts showing me making the flower described in the last post. It's really silly. These movies go out to the guy who was taking photos of us at uncommon grounds tonight. I hope you enjoy.

Soundtrack: "Paganini's Moto perpetuo", Bella Fleck