I'm sending a portion of my Preemie Items to Survivors fo Hurricane Katrina. There are lots of great ways to donate. Christine at
Big Pink Cookie
has lots of information about sending items to Houston and has said that booties are the best things to send. Let's get bootilicious! Also, the Red Cross and the Craft Revolution have teamed up and created a donations only store where your crafted goods can be sold with a guarentee that all sales go directly to relief efforts.
Click Here
As much as I would love to get on a soapbox here and talk about America's budgeting landing them with a deficit of humanity, I'd much rather get knitting.


In per. knitting news, I'm starting work on this:

using Luxury Mohair in 'Valiencia' or something.


I want to make this too:


I don't know what it is, but lately I've been a knitting/crocheting machine.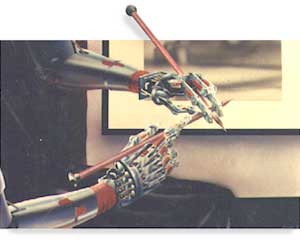 Soundtrack: Dumas, "J'erre", New Earth Mud, "Sugaree"