Last week I took myself down to the Frontenac Library and was overwhelmed by it's craft section. I had not visited the Library since I was in school (and so was landed with a hefty fine on The Amazon and The Page)and was not prepared for the El Dorado I found.
I discovered some great historical accounts of Fair Isle patterning and a valiant attempt at charting the famous Prince of Wales sweater. (Not Chuck's-although he was presented with quite the jumper himself when he and Di visited Kingston in the 80s). Wasn't Edward fashionable pre-Wallis? My Granny has many interesting tales about Mrs Simpson and the lurid ways in which she seduced the throne. I don't believe any of them even though a few of them came from "glossy" magazines (not common paper ones,so it's true, says Granny)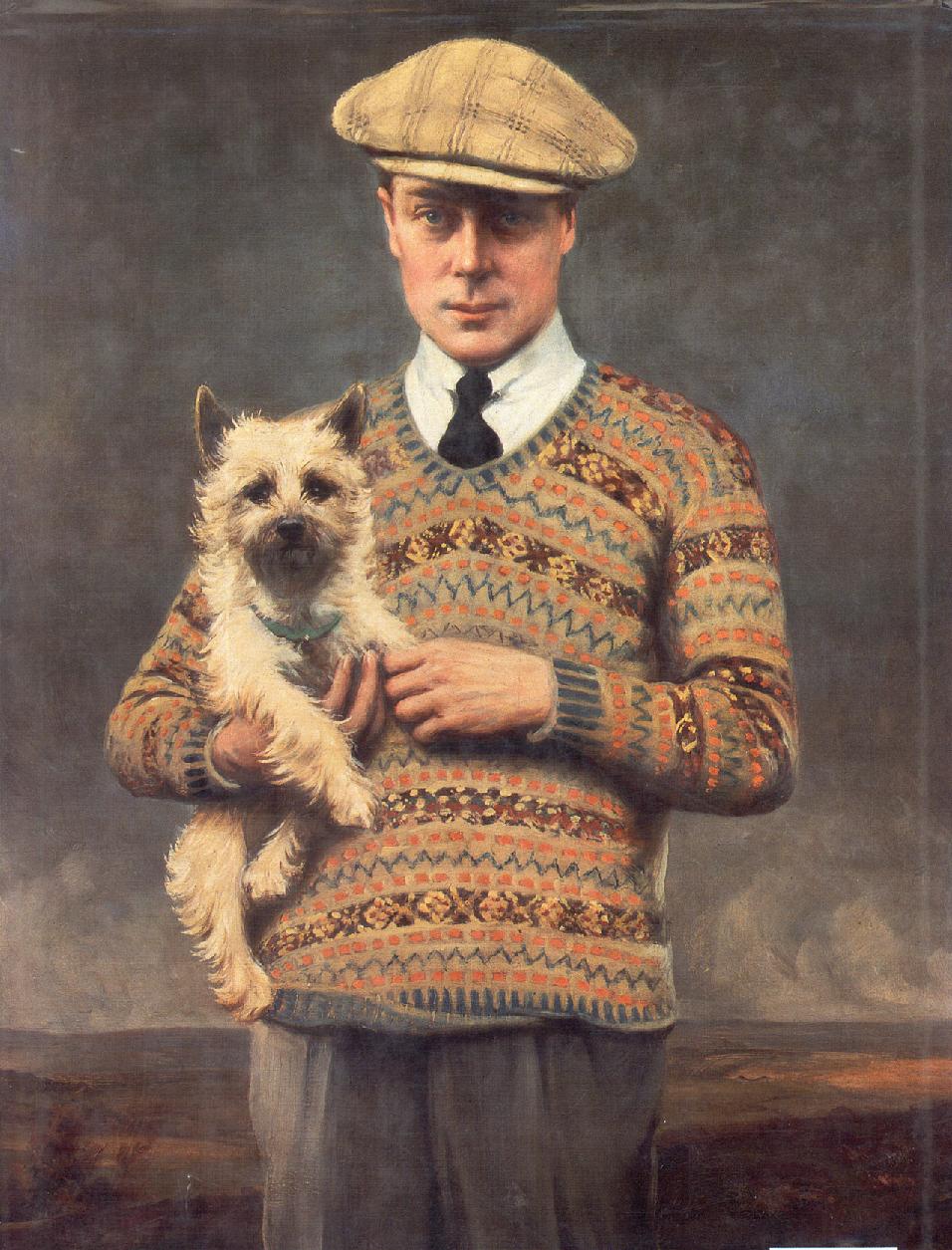 HRH The Prince Edward, Duke of Rothesay by John St Helier Lander c.1923
I think I might give it a go, or at least swatch the pattern repeat. HRH Edward wore the sweater golfing at St. Andrew's. Granny once golfed there as well so she should get a kick out of it.
If I do try it out then I feel it's only right that
someone
make the following. This is the most amazing thing ever!!! It is a bat wing sweater...with bat wings on the bat wings!!! Don't you get it? This is way more ironic than the tuxedo tshirt and it is simply begging to be made...by Cathy. Please urge her to cast on in Warani asap.
HRH The Prince of Darkness, c.1986
Read a wonderful vintage article about Edward VIII's influence on Fashion at
Dandyism.net

Here's
a very funny article on irony in men's fashion...eerily reminiscent of my brief stint in conventional high school.
Soundtrack: "Landslide",Stevie Nicks w/ the Melbourne Symphony Orchestra. The one off the new bestof. The one that ends "Thank you Andrew."
google